Hello everyone, due to the increased requests for link additions to this page we will be redesigning it with a more efficient link manager and page organization. All current links will be migrated over and displayed in an accordion fashion to simplify navigation. We are also adding a feature for users to be able to claim current listings and purchase enhanced listings for a nominal fee. This change will give link submitters more control over their content and will make it easier for people searching the links to find what they are looking for. We look forward to having this up in the next couple of weeks. Thank you, ~ Richard Geer.
---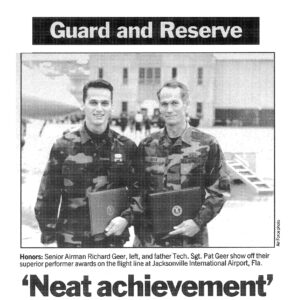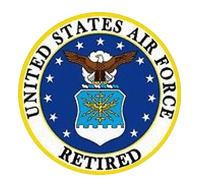 Geer Services Incorporated is proud to offer the following links to anyone interested in issues relating to Military Veterans Resources. As Veterans from the Air Force, we had difficulty getting assistance with determination of benefits relative to issues that occurred while on active duty. Fortunately, the City of Jacksonville has a good Military Affairs, Veterans and Disabled Services Office to assist Veterans. If you are located in Jacksonville, this should be your first choice for help. As we locate similar organizations in other cities, we will post them on this web page along with the other Veterans Resources.
Thank you for your service and God Bless our Military!
Pat and Richard Geer – U.S. Air Force Retired
---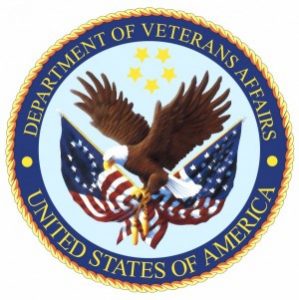 Veteran Affairs Resources
U.S. Department of Veterans Affairs
This is the Official website for the Department of Veteran's affairs. This website contains information about benefits, services, locations of facilities and cemeteries and other useful information.
VA Claims Process – Jacksonville
Veterans Affairs Processing Location
VA Claims Process – Atlanta
Veterans Affairs Processing Location
City of Jacksonville Military Affairs and Veterans
Don't know where to start to qualify for Veteran's benefits? The City of Jacksonville Military Affairs and Veterans office offers many services to veterans in the Duval County area. We have used their services with much success. They take the guesswork out of filing claims and other Veteran related matters.
Veterans Resources for Seniors
According to the 2012 U.S. Census brief, Veterans age 65 or older numbered in excess of 12.4 million. These Veterans served in conflicts around the world including World War II, the Korean War, the Vietnam War, and even in the Persian Gulf War. As Veterans age, the Department of Veterans Affairs (VA) will provide benefits and services that address a variety of issues including the changing health risks they face, as well as financial challenges through VA benefits and health services.
---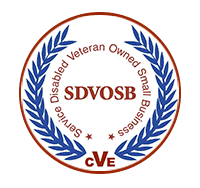 Service-Disabled Veteran-Owned Small Business Resources
Service-Disabled Veteran-Owned Small Business Initiative
An order signed by President George W. Bush on October 20, 2004, directs all federal agencies to implement Executive Order 13360. The U.S. General Services Administration (GSA) created the 21 Gun Salute initiative to help provide more opportunities in federal contracting for Service-Disabled Veteran-Owned Small Businesses (SDVOSBs).
Service-Disabled Veteran-Owned Small Business Certification through VetBiz.gov
The Veterans Administration now offers certification for Service-Disabled Veteran-Owned Small Businesses (SDVOSBs). The initial registration period has passed, but review the link above for additional information about certification and listing on the Vendor Information Pages (VIP).
---
Veteran Organization Resources
Disabled American Veterans
Made up exclusively of men and women disabled in our nation's defense, the Disabled American Veterans is dedicated to one, single purpose – building better lives for all of our nation's disabled veterans and their families.
Find Your Representative or Senator
GovTrack provides a convenient way to get information about your Representative or Senator. You can find contact information, send a message or check on voting records. This may come in handy for any Veteran research!
US Military Maintenance
US Military Maintenance is a nationwide effort to employ US veterans in the commercial maintenance industry. We are looking for companies that want to participate in this program so that we can hire and train local work ready US veterans to maintain the professional image of your company.
---
Veteran Financial Resources
Allconnect Military Discount Guide (2018)
Many utility companies provide discounts for active military and veterans. If you're moving, it can be helpful to look into state-specific discounts. However, there's a good chance you'll want to see all the discounts you're eligible for, not just from the utility companies. In true Allconnect fashion, we collected the latest information to present you with all of your options. Explore the page to see available 2018 Military discounts.
Credit Guide for Military Members and Their Families
If you or your spouse is a member of the military, you could save hundreds of dollars a year on credit card interest payments or fees – or be refunded thousands of dollars in old payments – just by contacting your card company and letting them know you're serving your country.
FiscalTiger
Fiscal Tiger has put together this military support learning center that includes resources on financial education, healthcare info, tips, and advice that will help current and former service members, their families, and anyone in between.
Free Military Credit Counseling
Free Credit and Debt Counseling for Active Duty Service Members offered as a token of gratitude regardless of branch or service.
Guide To Financial Assistance For Military Families
Life in a military family is tough. Not only do you have the pressures of living a soldier's life, but you also face significant financial pressure when it's difficult to get a civilian job due to multiple PCOS orders and frequent deployments.
Homebuying Resources
Our website and everyone involved with it are dedicated to improving the overall experience for buying a home. We have compiled a great list of resources below for veterans looking to purchase a home.
Home Resources For Veterans
A great list of resources that can assist veterans and their families looking for information and help in their search for a home. Making it easier for Veteran's to find the resources that they need when buying a home.
Operation American Dream: A Guide to Buying and Keeping Your Home in the Military
Owning your own home. It's the American dream, right? Well for people who are in the military, home ownership can be a bit more difficult to attain. The constant reality that you may have to move at any moment makes it difficult to really settle down. If you want to experience homeownership, here are some tips to help you make wise choices, even while embracing military living.
Social Security Disability Benefits Guide
This guide contains unique functionality which includes a benefit calculator that helps visualize how much you would qualify for in benefits as well as survivors' benefits. Our team continues to values raising awareness to help those with disabilities and the people that care for them find more financial ground.
The Simple Dollar Tax Guide
Our expert team at The Simple Dollar created an in-depth tax guide designed specifically for veterans to help them recognize the benefits they receive. We also have updated information that is crucial for the upcoming 2017 tax season. Our ultimate guide not only has 6 tax tips for veterans, but also lists the federal exclusions, taxable benefits and state benefits a veteran receives.
The Ultimate Military Discount Travel Guide (2017)
When it comes to taking advantage of a military discount, one of the biggest things you need to know is that you should simply ask! Many companies may not advertise these special offers online but are pleased to offer one when you ask and present identification. Here are a few things to keep in mind when planning a move or trip and looking for military specific discounts or deals.
---
Veteran Employment and Employer Resources
Employment Resources for Military Spouses
It may seem stressful to consider working when balancing the demands of being a military spouse. Being a military spouse often means relocating. It may also mean being the primary caregiver during deployments and training away from home. However, many military spouses today are able to have full-time jobs that fit their lifestyle. This may include jobs with flexible schedules and work-from-home options.
Association Of Veteran Friendly Employers
Businesses want to do more in support of Veterans, and the Association of Veteran Friendly Employers (AVFE) is the only centralized source to help you support the identification, understanding, and retention of Veterans in the workplace.
---
Veteran Family Resources
Sesame Street for Military Families
We're here to help your family talk, listen and connect.
Tips for Your Next PCS Move
About to embark on your very first Permanent Change of Station (PCS Move)? A seasoned pro at the moving game? We asked our Facebook community for the one thing they wish they knew before their last PCS.
Military Helper
Life in the military is rewarding, but it can also be filled with challenges that the civilian population can't possibly understand. Sometimes, you need a helping hand to come alongside and provide a bit of support and help through the difficult times.
Moving Help Guide
It's no secret that moving isn't the most fun thing in the world to do, and goes the same for those who are in the military. Families of those in the military know that relocation can be a normal part of life. We've put together the basics of any military move to help ease any stress that those families or service members might have.
Consumer Dangers
Across the world, death and serious injuries occur from Consumer Products all too often. This site is dedicated to helping raise awareness of these products that we hope will decrease the amount of these tragedies. Education is the key to consumer protection, and we hope to be the best resource available.
Consumer Safety Guide
Consumer Safety Guide was created to keep the public informed about consumer dangers and safety issues associated with numerous products that can cause the public harm. Our website is constantly being updated with the most recent information on the most popular prescription medications and FDA-approved medical devices that could be endangering your health or putting your loved ones at risk. Our mission is to keep you informed and help you make the most educated decisions about your health care!
Single Mother Grants
Listed here are financial assistance programs that help single mothers with rent, utility bills, child care, education, medication, housing, medical bills, and mortgage, among others.
---
Veteran Business Resources
Military Servicemembers' Guide to Starting a Business
Many of the personality traits that make a person an ideal candidate for military life, including independence, a desire to serve and the ability to stand firm in difficult circumstances, translate well into the world of entrepreneurship. If you are a veteran or someone in the reserves who is ready to start a business, there are a number of resources available to you.
Veteran's Guide To Starting And Financing A Small Business
Starting, growing, and financing a business as a veteran business owner is much harder than it should be but don't fret, there are a handful of steps you can take and resources to take advantage of if you're a veteran trying to start a business.
Resume Baking
Job hunting is a challenge; making a resume doesn't have to be. We offer free top quality templates that meet specific resume-writing needs with style. Looking for an editable resume in Microsoft Word instead? Check out 275 samples for free expert layouts with formatting and typography that shine in conservative, creative, and competitive job hunts.
Raw Resume
No matter if you're embarking on your first job search or have decades of experience, crafting an effective resume can be a challenge. You can spend hours tweaking and still miss the mark. In this guide, we'll unlock the secrets to writing a resume that gets the attention you want.
---
Veteran Professional Development Resources
Going Back to School After the Military
You've spent years serving in the military, defending your values and standing up for your country. After an honorable discharge or a shift away from active duty, you're looking to transition back into civilian life and move on to the next chapter. You know you've gained valuable skills and life experience during your military service, and you want to put those assets to good use in that next chapter. Now it's time to take the next step.
---
Veteran Remembrance Resources
The Virtual Wall – Vietnam Veterans Memorial
The Vietnam Veterans Memorial Wall in Washington DC honors the fallen of the Vietnam War. Relatives and friends leave letters, poems, and photographs there and on this web site named The Virtual Wall. We bring the Vietnam Veterans Memorial to your home.
Wreaths Across America Jacksonville
Wreaths Across America, the national 501(c)3 non-profit organization is best know for placing wreaths at 1000+ participating locations nationwide, including Arlington National Cemetery. The site listed is for the Jacksonville National Cemetery and information about the national organization can be found at WreathsAcrossAmerica.org.
---
Veteran Health Resources
Addiction Center
AddictionCenter.com is a professional web guide that connects individuals struggling with addiction to treatment options. As you may know, more than 20% of veterans suffering from PTSD also deal with a substance abuse disorder. Our goal is to provide families and communities with helpful information and resources on mental health, addiction, and recovery options.
Addiction Rehabilitation Abroad
In this post, we discuss the benefits of attending a drug or alcohol rehab clinic abroad as a Veteran. This article assumes you live in North America. This article is not strictly intended for a European audience, although people living in Europe may nevertheless benefit from what follows.
Addiction Resource
Drug abuse among veterans is higher than in most other civilian populations. this is due, in large part, to post-traumatic stress disorder, which plagues combat veterans, especially those who have endured multiple deployments.
Alcoholism In Veterans
At RehabSpot.com we are not only focused on helping individuals struggling with addiction and mental health, but also their concerned loved ones with finding a treatment center that caters to their specific needs. We understand that one of the toughest decisions throughout the drug rehab process is determining the best treatment center to send a loved one to.
American Addiction Centers
The effects of post-traumatic stress disorder, traumatic brain injuries, and combat-related substance abuse can strike at the heart of even the tightest knit of families. This guide for addicted veterans and their families can answer questions about treatment and therapy for soldiers and the people who love them.
Dental Care Resources For Veterans
We've recently put together a guide to 'Dental Care Resources for Veterans' covering dental care eligibility, available dental care programs and clinic locations, plus other useful resources.
Drug Dangers
Drug Dangers was developed to educate the public and lend a hand to people who have been affected by defective drugs and medical devices. Our goal at Drug Dangers is to keep the public educated and informed of all defective medical devices and dangerous medications that are currently available on the market today.
Veterans Suffering Trauma, Prescription Drugs Push Abuse and Addiction
Our website discusses the problems veterans face when getting help for PTSD and trauma, and the drugs they are often prescribed. It also explains the link between veterans and substance abuse.
Mesothelioma.net
Our patient advocates are here to support you, answer your questions, provide you with resources and inform you about your financial options. We have helped hundreds of patients, and we're here to help you and your loved ones today.
Mesothelioma + Asbestos Awareness Center
With one third of mesothelioma patients being veterans, the MAA Center is an educational and support resource where you can find information related to mesothelioma diagnosis, treatments, doctors/clinics, and additional help.
Mesothelioma Cancer Alliance
The Mesothelioma Cancer Alliance is an online educational and support resource for seniors, cancer patients, and caregivers. We are dedicated to providing answers to patients. We have a range of information on our site that talks about the cancer itself, the types of treatment that is expected, and preventative measures.
Mesothelioma Group
The Mesothelioma Group is a support community providing step-by-step guidance, Veteran support, and up-to-date resources for Mesothelioma assistance, all for free.
Mesothelioma Guide
We've streamlined the process of filing for VA benefits. With the help of our VA-accredited claims agent, retired LCDR Carl Jewett, veterans with mesothelioma can easily file for compensation and benefits.
Mesothelioma Prognosis Network
Countless veterans are currently suffering from life-threatening illnesses that are a result of exposure to asbestos, a material that was commonly used in hundreds of military applications, products, and ships because of its resistance to fire.
Mesothelioma Resource Online
Countless veterans are currently suffering from life-threatening illnesses that are a result of exposure to asbestos, a material that was commonly used in hundreds of military applications, products, and ships because of its resistance to fire.
Mesothelioma Survival
Mesotheliomasurvival.org is dedicated to helping mesothelioma victims and their families. Our Free Mesothelioma Guide will help you understand your diagnosis with information.
Mesothelioma Treatment Community
We take pride in unique content with pictures and customs videos to reach and serve anyone in need of Mesothelioma treatment and asbestos related cancer. What stands us apart from all other mesothelioma websites, is that we are NON-PROFIT and in no way shape or form affiliated with any law firm or attorney.
Mesothelioma Veterans Center
No one gets left behind. To that end, we strive to provide veterans diagnosed with any asbestos illness the best information, advice and assistance we possibly can. From filing for VA Disability Compensation, to helping veterans find the best medical treatment, we never stop fighting.
Sjogren's Syndrome
Sjogren's Syndrome: Symptoms, Causes, Risks, Complications, Diagnosis and Treatment. Sjogren's syndrome, a disorder characterized by two distinct symptoms – dry mouth and dry eyes. Specifically, in this condition, the body's immune system attacks the glands that produce tears and saliva.

The Recovery Village
The Recovery Village, an organization with locations across the country, dedicated to helping those struggling with substance abuse into recovery. We believe that quality content is key in providing individuals and their loved ones with additional information.
Veteran Drug And Alcohol Abuse Information
Substance abuse often begins prior to leaving the military. In 2007, the US government revealed that 33 percent of troops who had committed crimes while deployed in Afghanistan or Iraq were under the influence of alcohol and/or other substances, including abuse of prescription drugs.
---
Veteran Legal Resources
Medical Malpractice Center
Did You Know That Medical Malpractice is the Third Leading Cause of Death in the United States? Medical malpractice exists in cases where a patient sustains some level of damages from a medical professional during the course of his or her official medical duties.
Mesothelioma Fund
We help mesothelioma patients and their families obtain compensation from asbestos trust funds.
Mesothelioma Lawyer Center
For over 20 years we've been helping families like yours connect with leading mesothelioma lawyers in their area. There are many law firms that handle mesothelioma cases, and your choices may seem overwhelming. We clear through the confusion and help you locate only the top lawyers.
CourtSystem.org
Find US courts, jails, prisons, police departments, sheriffs, and district attorneys, including addresses, hours, phone numbers, and services.
Service Members' Legal Rights While on Active Duty
As a member of the military, you are called on to sacrifice constantly for the good of your country. As a "thank you" for that sacrifice, the United States government has enacted several laws designed to protect your rights. When you are called to active duty, you will find that a number of additional benefits are enforced that can make your time on duty a little easier, both for you and for your family left behind. Here's what you need to know about your rights when you head overseas in service to our country.
Jones Act
I assist Maritime Injury Center in their mission of advocating for mariners and Veterans alike. Now more than ever, I think its important for service members to understand the significance of the Jones Act and how it impacts the captain and crew of merchant ships hauling military cargo in times of engagement.
---
Veteran Disability Resources
Disability Benefit Guide
It's a comprehensive guide to claiming disability benefits. It includes information such as how to apply, how much you may be eligible to claim and much more.
---
Thank you for your service and God Bless our Military! We hope these veterans resources have been helpful to you.

**** We are proud to host this page and work to help Veterans and organizations connect. Since the internet is a big place it may be hard to 100% screen an organization for integrity. If for any reason you may think a link on this page is questionable or to a group taking advantage of Veterans in any way, please let me know, I will handle it personally.
Richard N. Geer