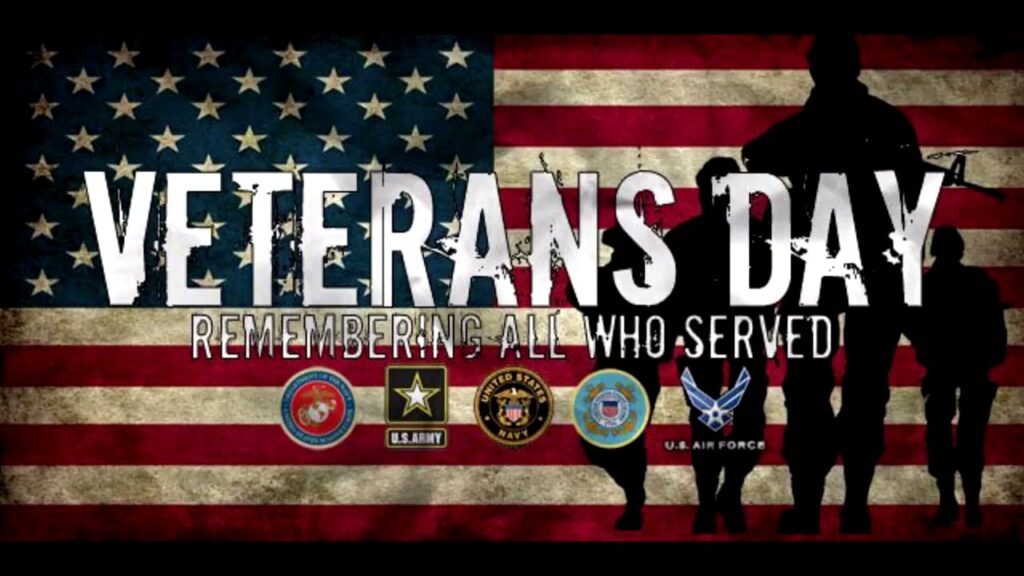 Geer Services salutes and thanks our Veterans for their service to keep our nation free! We are proud to live in this great land and enjoy our continued freedoms.
We are honoring Veterans Day by Richard working at the Cecil Field POW/MIA Memorial and Pat participating in the Veterans Day Parade with the Jacksonville Historic Naval Ship Museum on Monday.  We also appreciate the work by the other veterans organizations we support, Alliance 4 the Brave, Wreaths Across America Jacksonville, Navy Wives Clubs of America and the Jacksonville Ladies.
Richard and Pat are proud to have served as members of the Florida Air National Guard.  Pat retired after 31.5 years supporting avionics systems on air defense aircraft and Richard retired after 20 years serving originally as a crew chief supporting those aircraft and later as a graphics specialist.  Their service was stateside since the 125th Fighter Wing provides air defense for the southeast sector of the United States.  Richard also spent 12 of those years on active duty serving on a joint task force with local law enforcement that provided drug interdiction and crime investigative support.  He received graphic and web design training as part of his role in public relations and continues to use these skills at Geer Services.
MSgt William (Pat) Geer, USAF, Retired and
TSgt Richard Geer, USAF, Retired