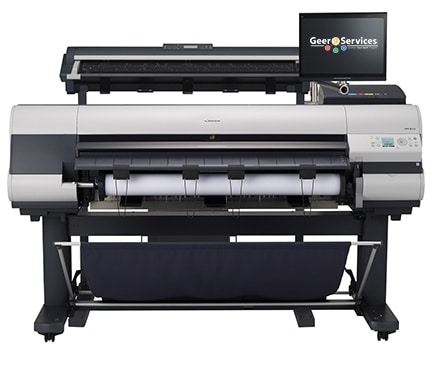 Geer Services offers large format inkjet printing up to 44 inches in width on our new Canon iPF840.
We can print on a variety of papers from high-res coated, to satin and glossy.
Our square printing foot rates are some of the lowest in town for large format.
We can also scan direct to print with the attached M40 Scanner and offer finishing services such as foam core mounting and laminating.
Stop in today and check us out for your large format printing needs.