Position:   Junior Web Developer/Software Engineer – PHP/WordPress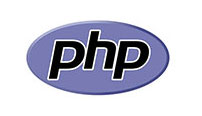 Location:  Jacksonville, FL
Opportunity exists for a talented PHP Developer who has some experience developing or maintaining PHP applications.
Our company develops web applications using Object Oriented Programming languages such as PHP, JAVA, and WordPress as a base for our applications. This would be an excellent opportunity for a person who wants to enhance their skills supporting enterprise level applications.
The successful candidates are expected to work well with minimal supervision both in a team and independent environment to produce a very high-quality product. Above all else, the candidate must have a positive attitude and willingness work with others and perform their own research to solve problems.
Responsibilities:
Perform maintenance activities on existing web applications and work with team in the development new applications using php/mysql/SqlServer/WordPress.
Requirements:
At least 1 year of experience in PHP/WordPress.
Excellent knowledge and understanding in OOP and MVC designs.
Strong knowledge of MySQL or SQL Server.
Strong knowledge of Git version control.
Some knowledge in other PHP frameworks, preferably Laravel.
Is currently undertaking studies in programming or IT or has completed a degree in programming.
A passion in programming and software engineering along with a willingness to learn from others.
Excellent English skills both written and verbal.
Job seekers must be available to work in Jacksonville, FL.