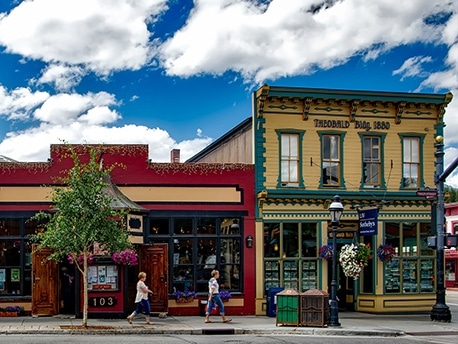 As a small or medium sized business in a challenging economy, you need to operate your companies more efficiently than the competition, taking advantage of every edge that you find. Geer Services is the ideal technology partner for business of all sizes, offering solutions normally reserved for Fortune 500-level companies. See below for the some of the services that can give you that valuable leg-up on the competition.
---
WordPress Web Development
Geer Web Design specializes in custom web solutions using cutting edge technology. Regardless of how complex the job, Geer Web Design has a solution ready. From the initial website design, to content management, to hosting services, Geer Services is ready to meet any demand.
---
Graphic and Web Design
Graphic Design and branding is becoming increasingly important to government, as all sectors seek ways to generate more awareness and understanding of their various programs. Geer Services has extensive experience working with government, allowing us to create effective solutions to the unique needs of the public sector. We will manage your project from start to finish, ensuring completion in a time-effective and cost efficient manner.
---
Marketing
The marketing world is evolving constantly, and gaining the attention of your desired audience requires a new approach. The effective and coordinated use of website marketing, e-mail marketing campaigns and social networking websites can enhance your message and reach untapped audiences. We will guide the process every step of the way, offering complete campaign management services, never forgetting who it is we are working for. We provide a comprehensive service to coordinate all of your on-line marketing needs in addition to more traditional printed marketing material, news media, radio advertising and TV spots. No matter the media used, Geer Marketing and Media Services will ensure your message is delivered effectively.
---
Enterprise Application Development
Geer Services has the programming expertise to be able to offer a solution to nearly any problem. We devise custom solutions that suit your unique circumstances, and do it with a level of professional customer service unparalleled in the industry. We specialize in PHP. Java® (Servlets, Applets, JSP, JSF, JavaScript, etc.), "C" and PL/SQL Microsoft.net, ASP Active Server Pages, Python and others. Our technical staff can put a development plan together to meet your application development needs.
---
Located in the EverBank Center building in downtown Jacksonville, Geer Services is here to assist you in streamlining your business, eliminating wasted time, optimizing communications and most importantly providing the reliable, secure network your company thrives on.